Hello Smiletizen ?
We're back with a huge announcement ?
We've been recruiting a lab assistants the past 3 months, and today, we are officially announcing The i-Smile#4 Generation ??? Yuhuuuu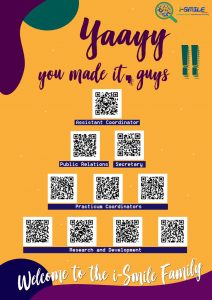 And congrats to you who made it ✨✨
#ismilelaboratory
#IFTF
I-SMILE Laboratory menyediakan barang inventaris yang dapat dipinjam oleh mahasiswa Telkom University. Untuk prosedur peminjamannya berikut adalah prosedur peminjaman barang I-smile.
Form peminjaman barang dapat di download pada link berikut: